Hello!
I know, I know. This is a rather unusual first blog post; but why introduce myself when you'll be able to indulge yourself into my world of programming? Let your image of me be shaped by reading millions of my clunky for-loops and if/else statements and not by my geeky hobbies or low self-esteem.
I've been programming/scripting for a few years now. I know some .NET/Core but mainly script in PHP, modern JavaScript, NodeJS and some Angular. I can name the frameworks and libraries I've worked with on all 6 of my hands.
I don't dislike scripting but I would like to learn something way different. I also admit that I kind of want to hear: 'What the bubbleballs is COBOL/CICS/JCL?' from my programmer friends at my favorite bar.
My other interest besides mainframes is Laravel. Easy Laravel 5 and Design patterns in PHP and Laravel are some books I am going to read. Another book I might pre-order next year is Laravel: Up and Running 2nd Edition. I guess you can also expect some posts about that too!
I just noticed that the first three paragraphs started with 'I', I need to fix that.
Small edit (16-01-2019): I've finished the series, you can find a nice index at https://kevindurant.be/ibm-master-the-mainframe-2018/.
So… you've read the title, at least I hope so.
What the heck is IBM Master the Mainframe? Is it 2018 already? Can you eat that?
Shamelessly stolen from IBM: 'Master the Mainframe is a fun way to learn, earn digital badges and experience hands-on mainframe technology with no prior knowledge required!'.

A mainframe is a high-performance computer used for large-scale computing purposes that require greater availability and security than a smaller-scale machine can offer. If you ever used an automated teller machine (ATM) to interact with your bank account, you used a mainframe.
COBOL and mainframes have been in my mind for quite some time now. Last wednesday I was browsing Amazon to check which books I would buy, maybe one of Murach's books? Or maybe a more modern approach? A bit later when I was browsing through some forums I've stumbled on the IBM contest and the timing was perfect. Browsing Amazon on the 10th of September '18. IBM opens up registrations on the 10th of September. You and me both know it's a sign!
My first steps into the world of mainframes are setting up my own mainframe emulator using Hercules on Linux. As for the IBM contest, I've installed the Vista tn3270 terminal emulator and PuTTY to connect to the mainframe from IBM.
Now to just login on IBM's mainframe…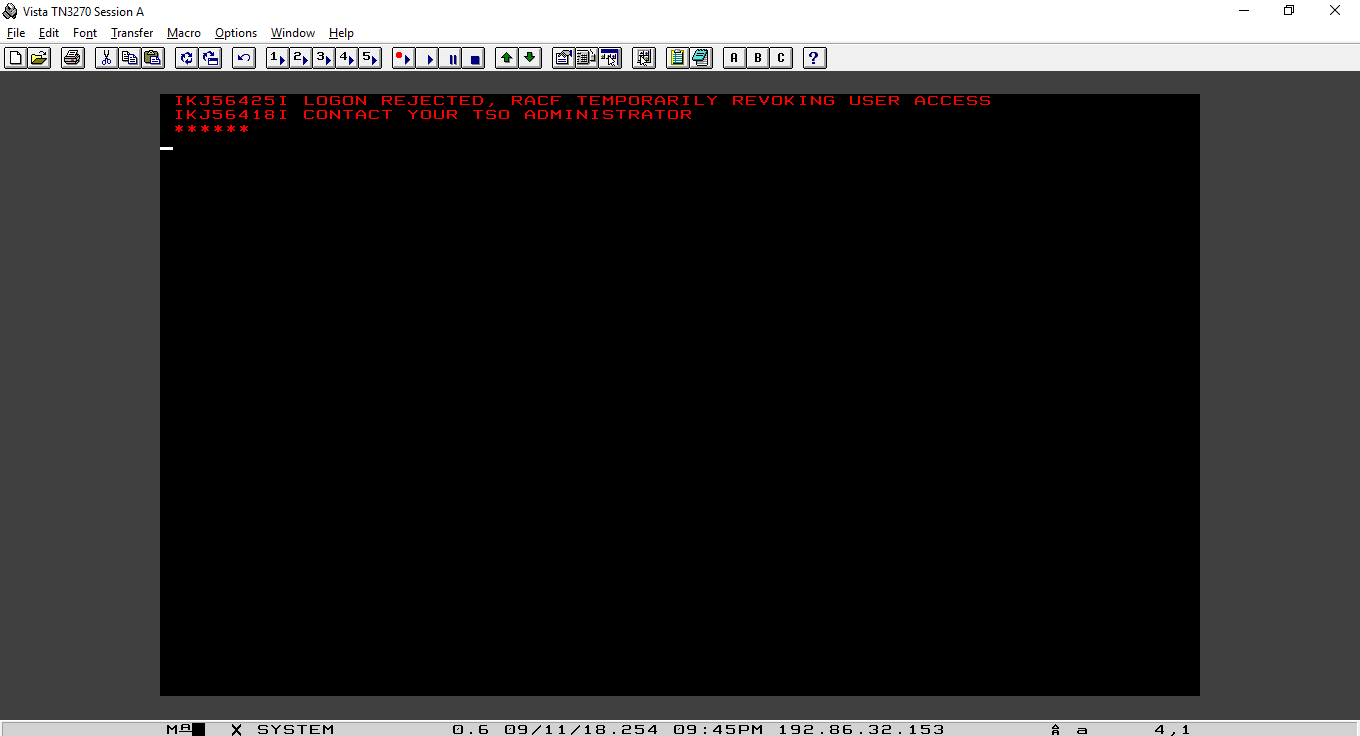 Well that didn't go so well! The introduction prompted me to connect using PuTTY first, guess that was a bad idea. Paul Newton from IBM quickly activated my account again (3 minutes after deactivation!) and clarified that a new password should be set using the TN3270 emulator first. Let's go do that!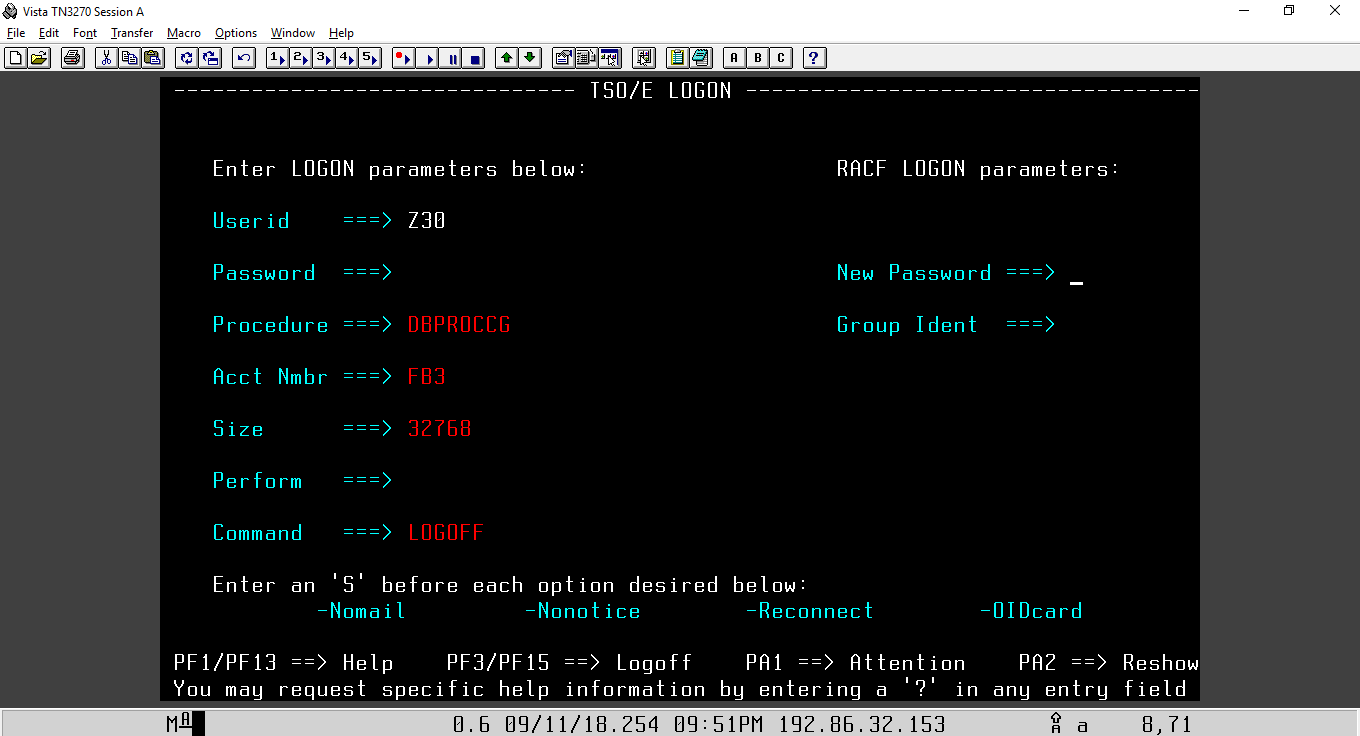 My mistake! The password was only allowed to be 8 characters and preferably lowercase. Let's login!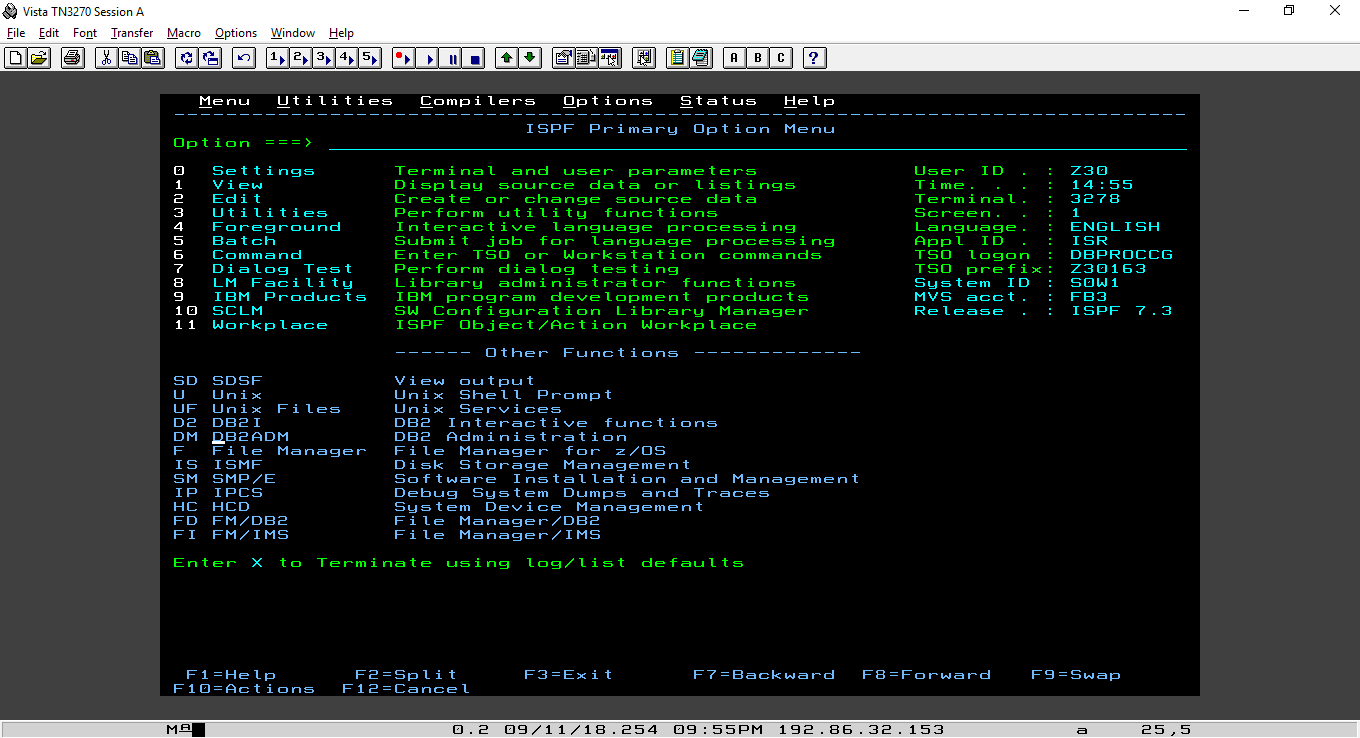 It's alive. I can now finally begin my journey and work my way through all the challenges part 1 brings! However, that's something for my next blogpost!
I hope I've sparked some interest in mainframes. If you're interested you can always try IBM's learning system.
By the way, this was my first experience with WordPress. Cool beans I say! Have a nice day!